We're excited to announce that you can now add extra administrators through your safe ministry dashboard.
If you've logged into your Safe Ministry Check administrators account, click on the settings button and you'll see the link for Account Administrators.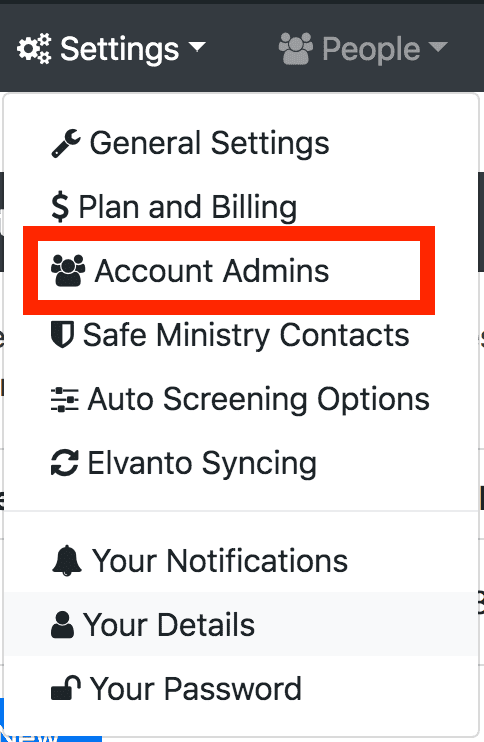 When you click here, you'll be taken to the page where you can add and edit your account administrators.
If you need any assistance, please let us know and we'll be able to show you how to do this yourself, or answer any questions you might have.