Our Queensland customers might have noticed that since the Bluecard site was updated, our auto-validation was paused until our system could be updated to match it. We're pleased to tell you this has now been done, and works better than ever.
It's worth also reminding Queensland customers that we've added a new feature to help you track your Bluecard paperwork in Safe Ministry Training.
From the Dashboard > Settings > Auto Screening Options…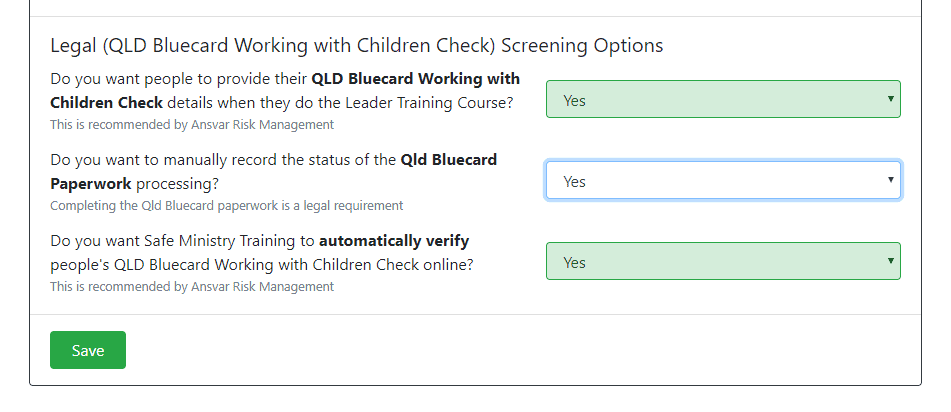 If you set this field to "Yes", the Safe Ministry Training system will mark Trainees as PENDING until such time that you manually record their Bluecard Paperwork status in their "WWCC Status" page…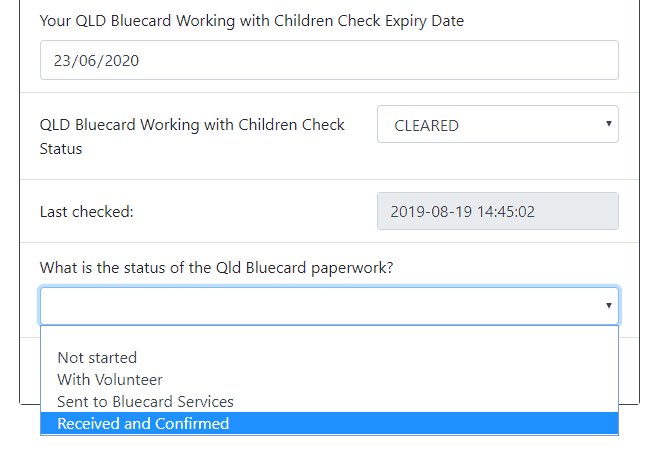 There is a range of options to choose from, for your own records. Only when a person has been recorded as "Received and Confirmed" will they be able to be marked as CLEARED.