Have you noticed that someone's details are wrong on the SMC system? Their trainee type, name, or contact details need fixing? There are two main ways you can fix up personal details. These principals do not always apply when taking Elvanto Syncing into account.
Option 1: Have Someone Fix Their Details Themselves
Apart from trainee type, trainees are able to edit almost all their details by using their unique training link. When they log into Safe Ministry Check through their training link, they will see this on their home page: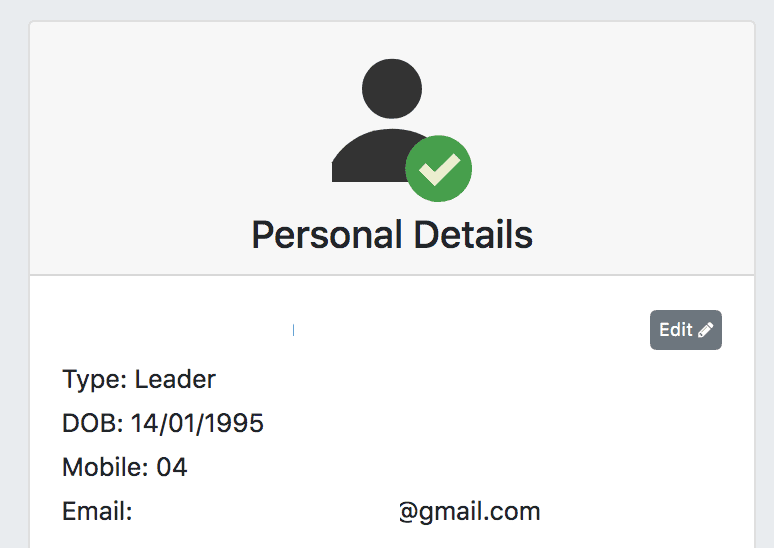 By clicking edit, they will be able to change their contact details. Just make sure you click Save!
Option 2: Edit Their Profile As An Administrator
Administrators are able to change all details on a person's SMC profile, including trainee type.
To do so:
Log in to your Safe Ministry Check Dashboard.
Find the person whose details need editing through the search bar or on the trainee list.
Click on their name and you'll be taken to the General Details page of their profile.
Edit any details you choose.
Click save.

Photo by ConvertKit on Unsplash