Sometimes it's hard to know how to structure your week as a Safe Ministry Admin. Knowing your responsibilities can be ambiguous at times, leading to confusion, frustration, and innefficiency.
This resource is here to help you know how you can stay on top of all your safe ministry check responsibilities in under 1 hour a week, if that!
Review Your Weekly Snapshot Email (2 Minutes)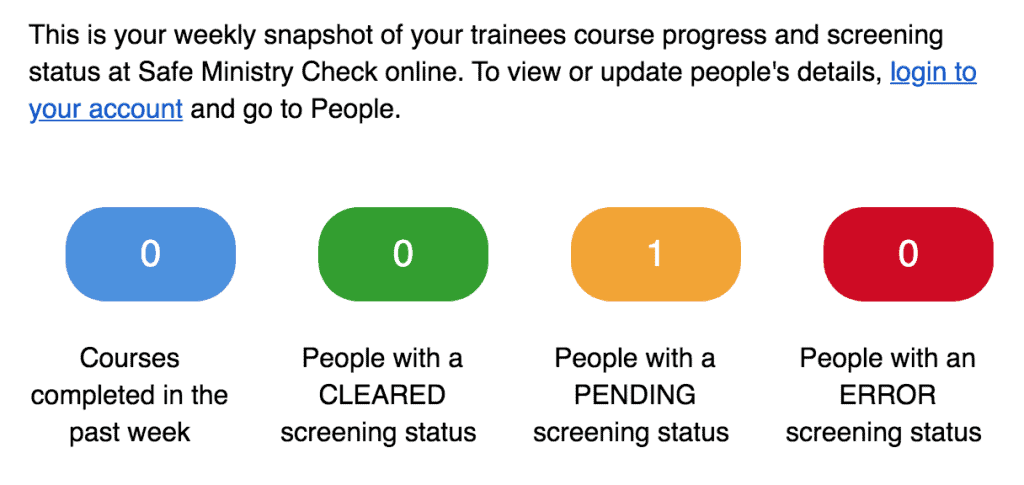 Each week, as a Safe Ministry Check administrator, you will receive an overview email of how your church is looking. It will give you a quick glance into how many people have completed courses, as well as any errors or pending trainees you have. You'll also have links to the latest Safe Ministry Check Resources. By viewing this, you'll have a good sense of where your time will need to go for the week.
Pending & Error Trainees (10 Minutes)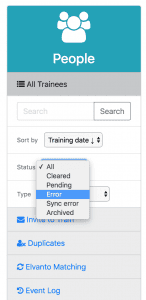 Each week, you'll need to check in on trainees who have a status of pending or error. You can do this by selecting the status from the status box to the left of your trainee list. Once you're their, you can hover over their screening status button to find out why there is an error, or what needs to happen for the trainee to be cleared.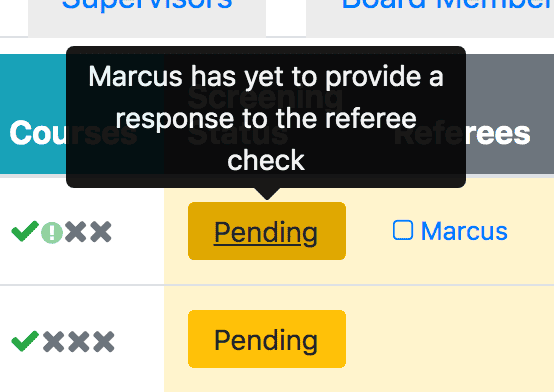 This will give you a quick next step for how to move your people to cleared.
If you're having WWCC validation errors, you might need to check to make sure all the details on the WWCC Details section of their trainee profile are correct and click save. Then you'll want to click the "Re-do online check" button to add them to the verification queue. This might take a little while to come through, but our system will do the validation for you.

Adding New People to the System (10 Minutes)
If you have anyone formally joining your church, one of the best ways to help them see that you consider safety a priority is to have them do the members awareness training. For them to do this, you'll need to add them to the system. If you're using elvanto syncing, all you'll need to do is add them to the elvanto group for your member level people. If you don't use elvanto, you can add them to the system through the invite to train button to the left of your trainee list. You can either send them the general link where they'll put in their own details, or you can add them by putting in their information.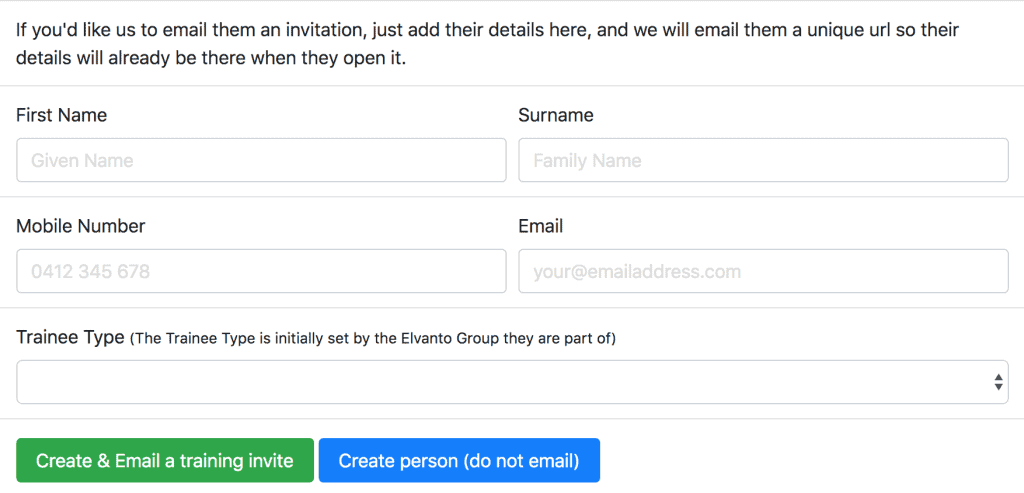 Update Current People in the System (10 Minutes)
Throughout the week, you might find out that someone from your church is now running a bible study, leading a kids group, or has joined the youth team. If that's the case, you'll want to update their level in our system. You can do this by searching for them in the search bar on the trainee list, clicking on their name, and changing their trainee type. Make sure you click save!
Send Training Invites (5 Minutes)
There might be a variety of reasons why you'll need to send training invites. People's training might be nearing expiry, or you might even have someone who hasn't done any of the training yet. To send someone an invitation to training, you'll just need to click the envelope next to their name on the trainee list. It's that easy.
Let Us Know About Any Issues You're Having Trouble Solving (10 Minutes)
If you're having any troubles or complications with the Safe Ministry Check system and can't figure it out for yourself, we are here to help. Give us a call, send us an email, or do both! We'll do our best to get back to you ASAP and hopefully we'll be able to fix your problem on the spot!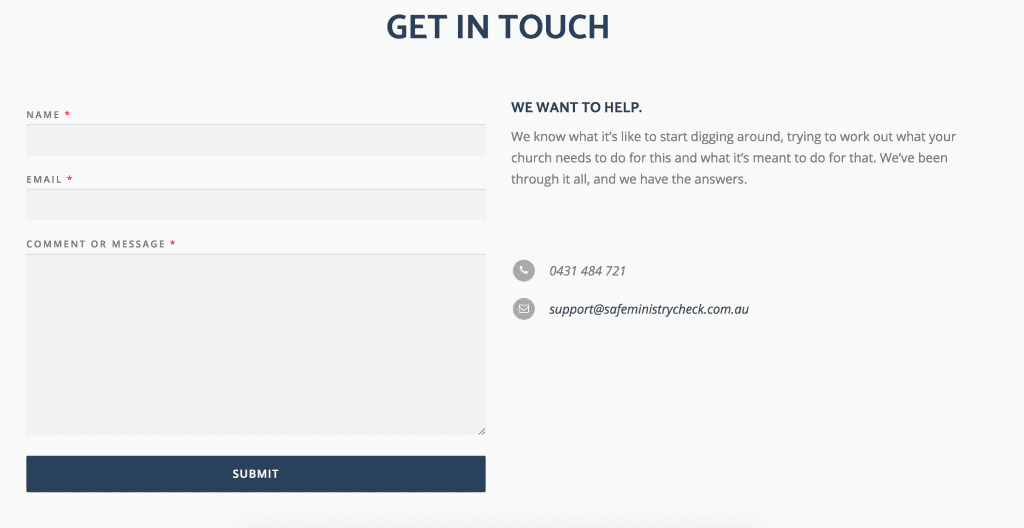 Double Check Everything (3 Minutes)
Once you've done all this, you might just want to go back and check anything you might have missed. Or you can add this time to our next step…
Relax (10 Minutes)
One of the best things about using the Safe Ministry Check system is that it means that you can rest knowing that you've organised all the required checks and training to make your church legally and insurance compliant just by putting someone into our system. So take 10 minutes to relax. Make a cup of tea. Check your Facebook (or give the Safe Ministry Check facebook page a like). Call a friend. And then do it all again next week!
Photo by Malvestida Magazine on Unsplash