Over the next few weeks, Safe Ministry Check will rolling out a new emailing system to make sure that your volunteers will do the right training the first time.
To make sure that people clearly understand what training they need to undertake, their initial training email will display the courses they need to complete. This is especially beneficial for the Volunteer/Leader group, as well as Supervisor group, as they will understand their training requirements from their initial contact with Safe Ministry Check.
For example, leaders will now see this in their training emails: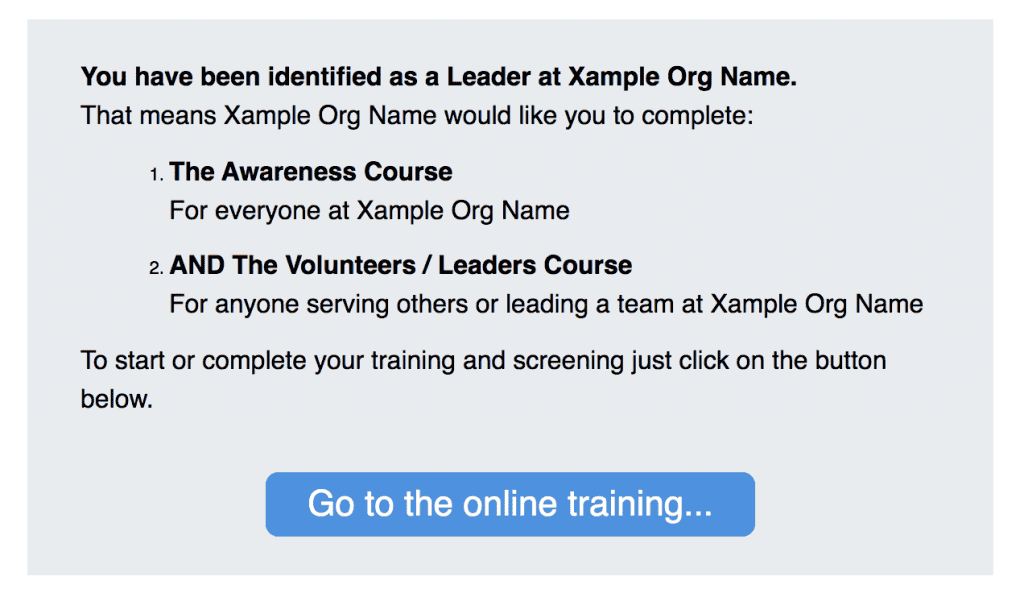 This is just another way Safe Ministry Check is working towards making your safe ministry program simple and effective.
Photo by Davide Baraldi on Unsplash