Did you know that Safe Ministry Check allows you to recognise and record prior training? Whether your trainees have come from another church and recently received similar training, or they have done similar training in their professional lives, there are a range of reasons you may wish to allow someone to reduce the amount of training they need to do.
There are two ways you can recognise and record your trainee's prior training.
Option #1:
Invite them to log into their training profile with Safe Ministry Check and begin their training. We will ask them if they've previously completed similar training. If they have, we'll inquire about the specific training they've done, and the completion date, and provide a checklist of covered areas.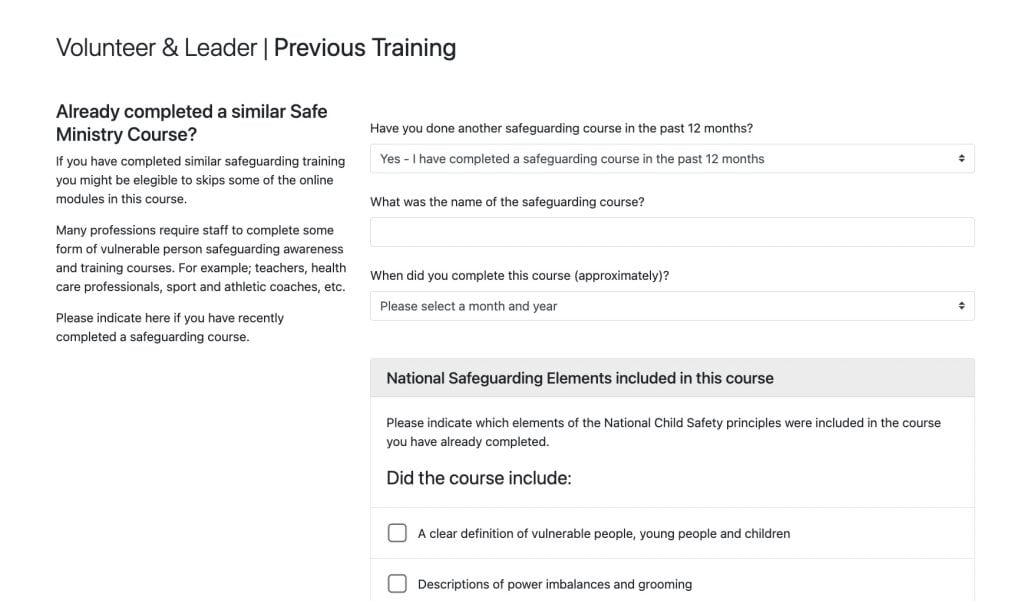 Regardless of their prior training, we will ensure they watch two specific training videos:
Safe Contacts and Processes; and
Speak up: Raising your concerns.
These videos are exclusive to the Safe Ministry Check system and explain Safe Ministry Contacts and how to report concerns. Even if they've had prior training, it's crucial that your trainees watch these videos because they are unique to your organisation.
If they have received training at the same level as our material, they will view the two mentioned videos first. Afterwards, they'll be required to agree to your organisation's Code of Conduct and submit a Personal Disclosure Statement, referee details, and their WWCC information.
However, if their prior training didn't cover our material, we'll direct them to the relevant videos. Then they'll watch the two mentioned videos before proceeding to your organisation's Code of Conduct. Finally, we will collect their Personal Disclosure Statements, referee details, and WWCC information.
Option #2:
As an administrator, you can manually mark a trainee's training as complete by following these steps:
Navigate to the trainee's profile.
Under 'Course Progress,' select 'Mark as Complete.'
If you choose to use this method, we recommend adding a note to maintain a record of the following:
previous training completed by the trainee;
the content of their previous training;
the provider of their previous training; and
the date on which the training was completed.
Since we typically collect a trainee's checks, including their WWCC, References, Personal Disclosure Statements, and their agreement to your organisation's Code of Conduct, throughout the training process, the trainee will need to provide this information. They can update all the necessary information by logging into their trainee portal and going to 'My Safe Ministry Checks.'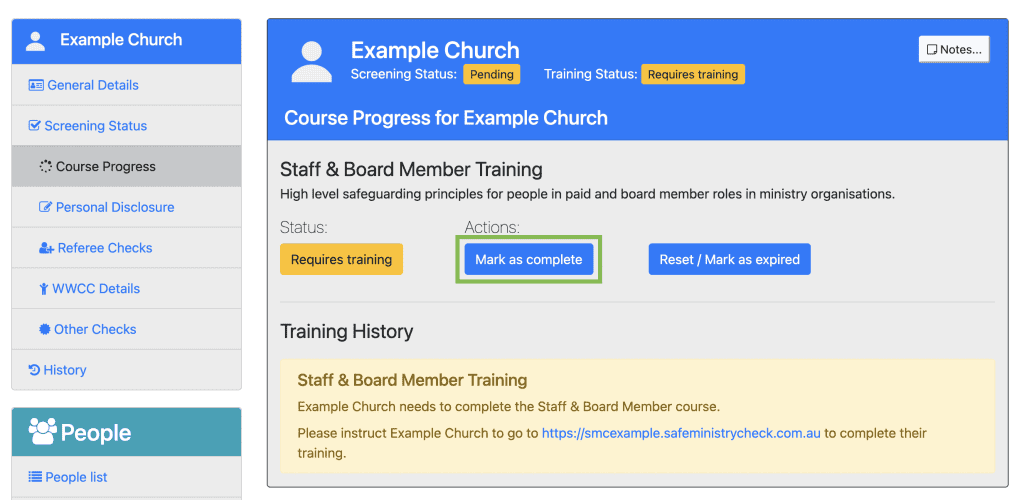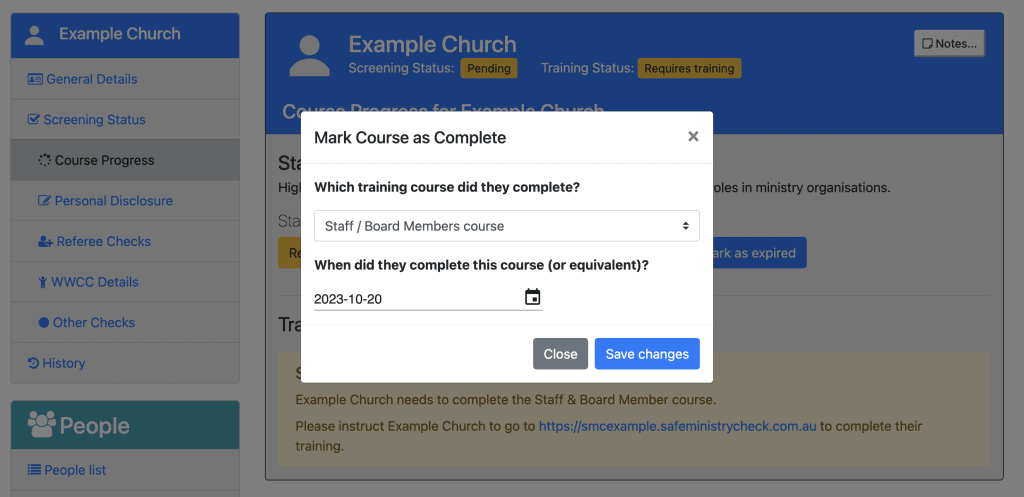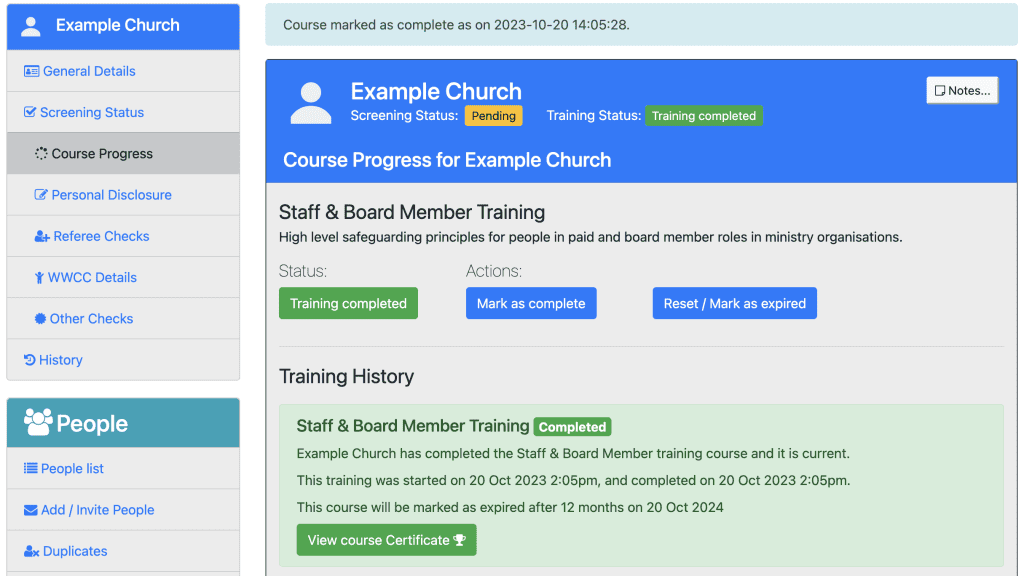 You can review the trainee's history to determine whether the training was marked complete by an admin or if the trainee completed it themselves.
If you require any assistance during this process, please get in contact with us via phone on 0431 484 721 or via email at support@safeministrycheck.com.au.