Eager to begin safe ministry training? Excellent! Your church/ministry leaders care about protecting the vulnerable people in your church and this is the first step.
You should possess a training URL or have received an email invite. Upon clicking the link, a login page will appear (pictured below).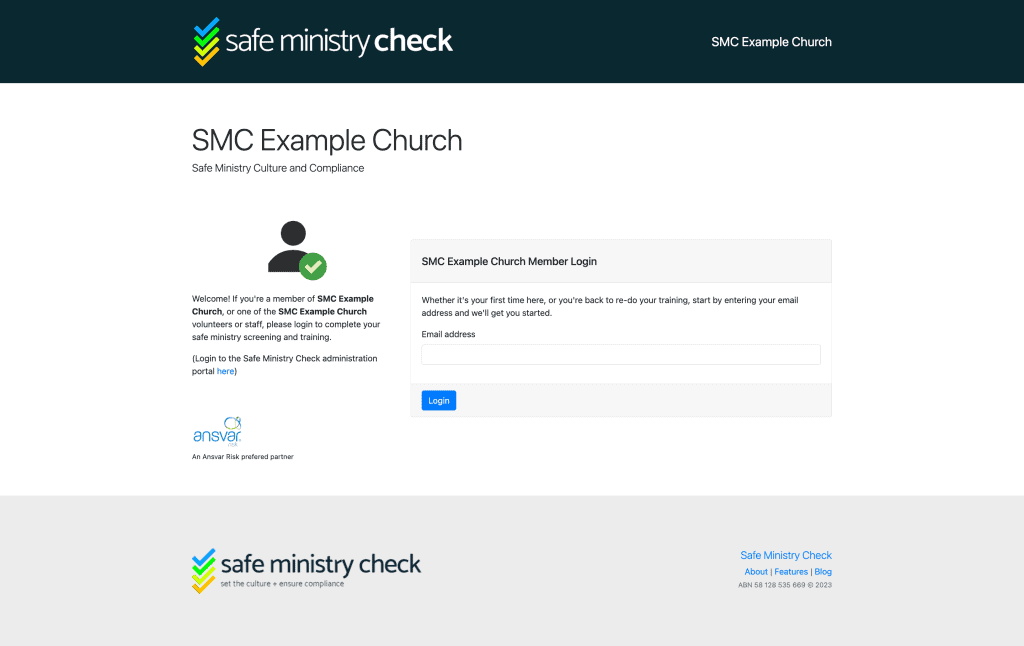 Whether it's your first time logging in or you already have an account, first, enter your email address and press the login button.
If you already have an account, you will be asked for your password. After entering it you will be taken to your trainee profile page. If you haven't set up a password or have forgotten your password, click 'Forgot your password?'.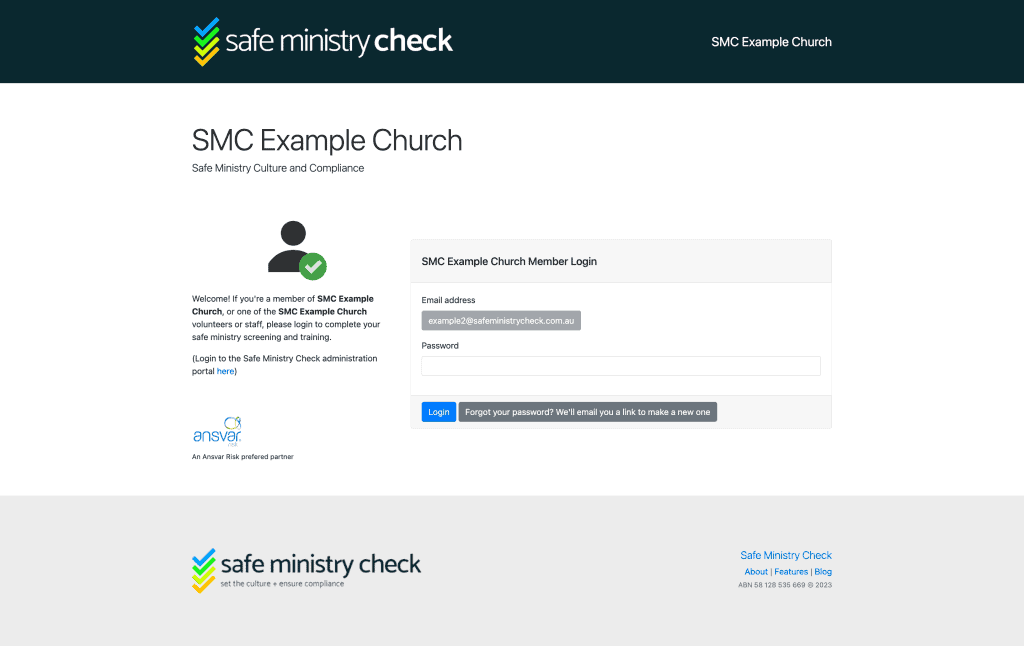 However, if you don't have an account registered to your email address, you will see this page: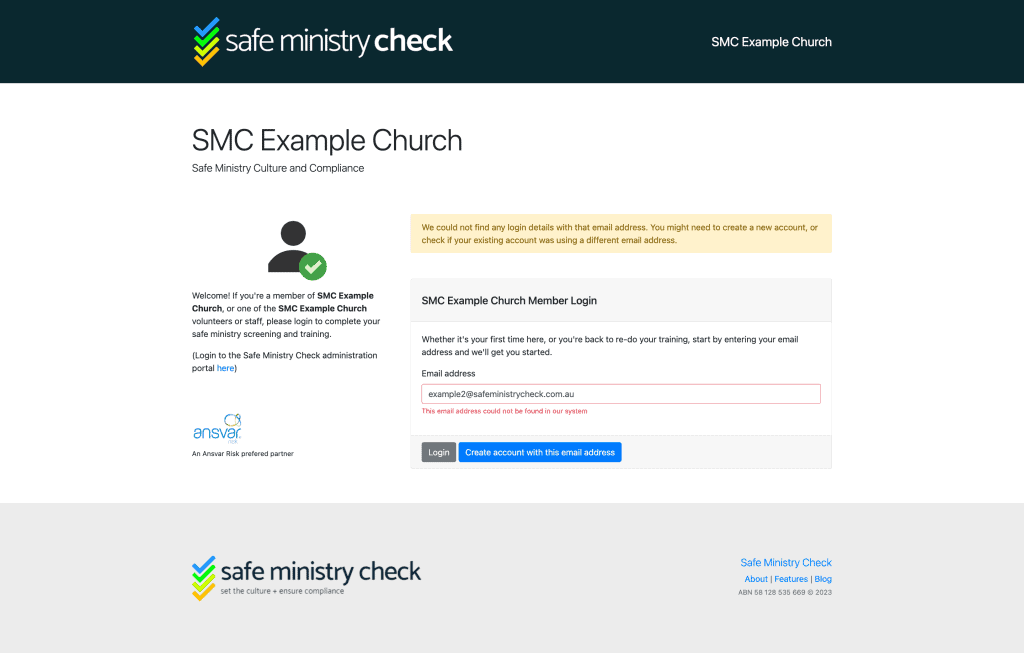 Next click the 'Create account with this email address' button. You will then be taken to this page where you will enter your details to create an account: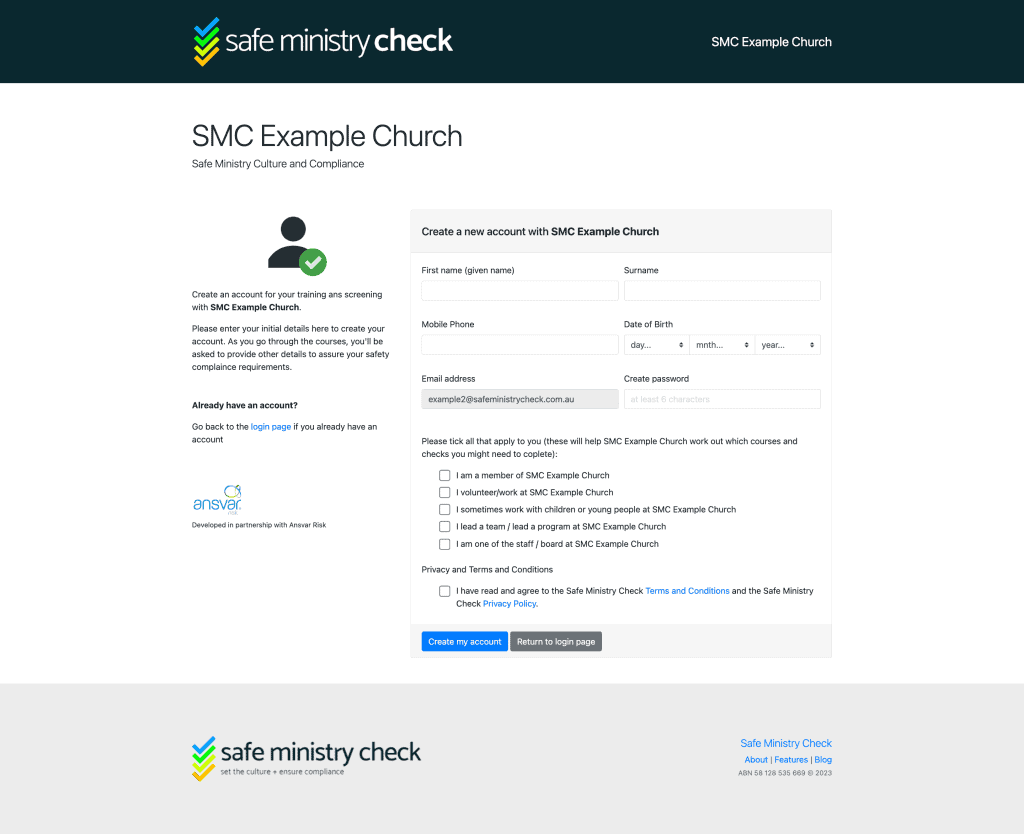 After entering your details, click 'Create my account'. You will be taken back to the login portal page.
Click 'login' and then enter your password in the given box. Click login again and you will be able to access your account to do training.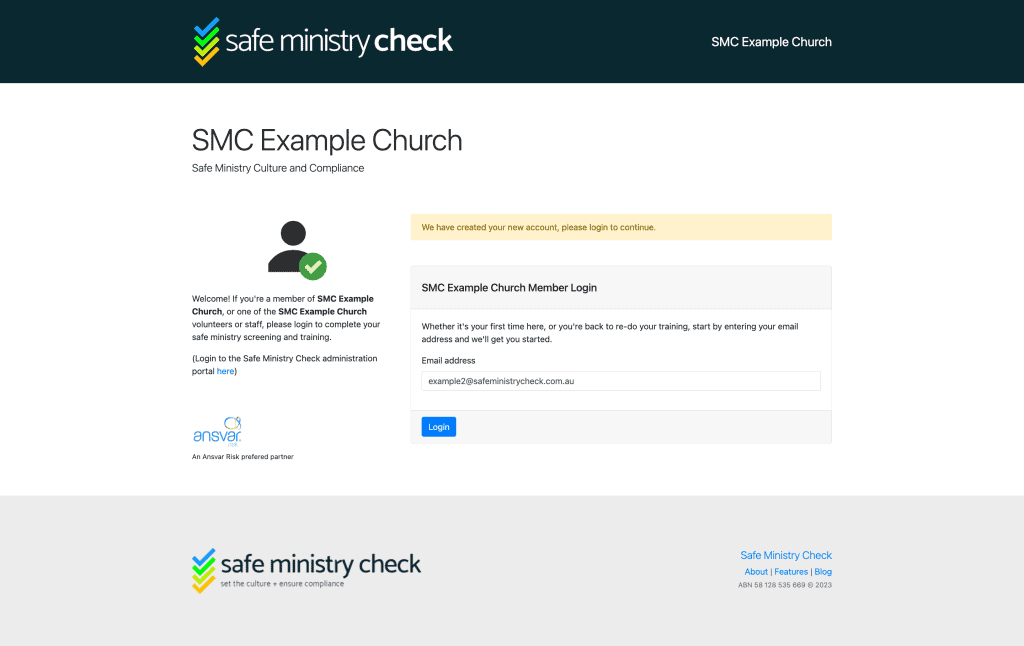 Once you have logged in, your profile will look like this: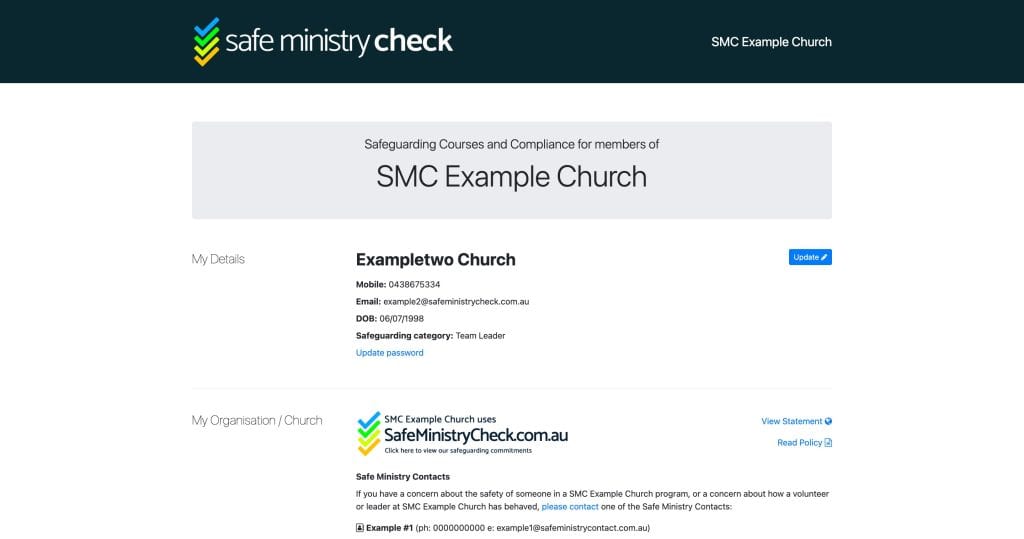 The 'My Details' section contains personal information, while 'My Organisation / Church' includes organization details. Clicking the Safe Ministry Check badge directs you to your organization's 'Public Commitment to Safeguarding Children and Vulnerable People,' where you can find a reporting feature for addressing concerns.
As you scroll down on this page, access your training course in the third section, 'My Safe Training.' Click 'Start' to begin. The 'My Safe Ministry Checks' section compiles all screening information collected during the training course; there's no need to complete this information prior to the course.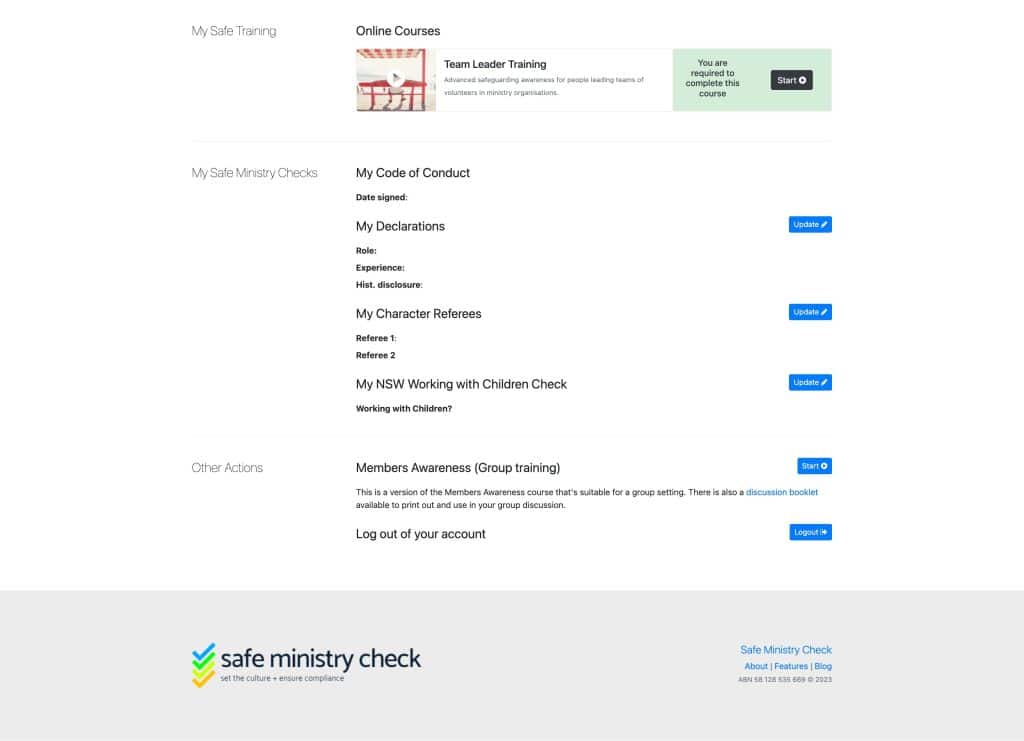 Once you commence the course, you'll watch a series of videos and answer comprehension questions along the way. Your screening details will be collected, including your state-based WWCC (unless you are set to Member level), and you'll be prompted to sign a Code of Conduct.
The course duration depends on your training level:
Member level: ~15 minutes
Volunteer & Leader level: ~30 minutes
Team Leader level: ~45 minutes
Staff & Board Member level: ~60 minutes.
Upon completing the course, you'll gain access to your certificate, receive reminders about Safe Ministry Contacts, and have the chance to provide feedback on the course. We continuously strive for improvement, so your feedback is invaluable!
We trust you'll find the training valuable and extend a heartfelt THANK YOU for your role in fostering a safe culture within your church or ministry.