So you've been sent a link to complete your Safe Ministry Training! That's great! Your church leaders care about protecting the vulnerable people in your church and this is the first step.
You should have been emailed a training link. When you click on that link, you'll be taken to a log in page (see below). It will have your church name (in this example it is 'Our') and then two options – 'Volunteer/Leader' or 'Member'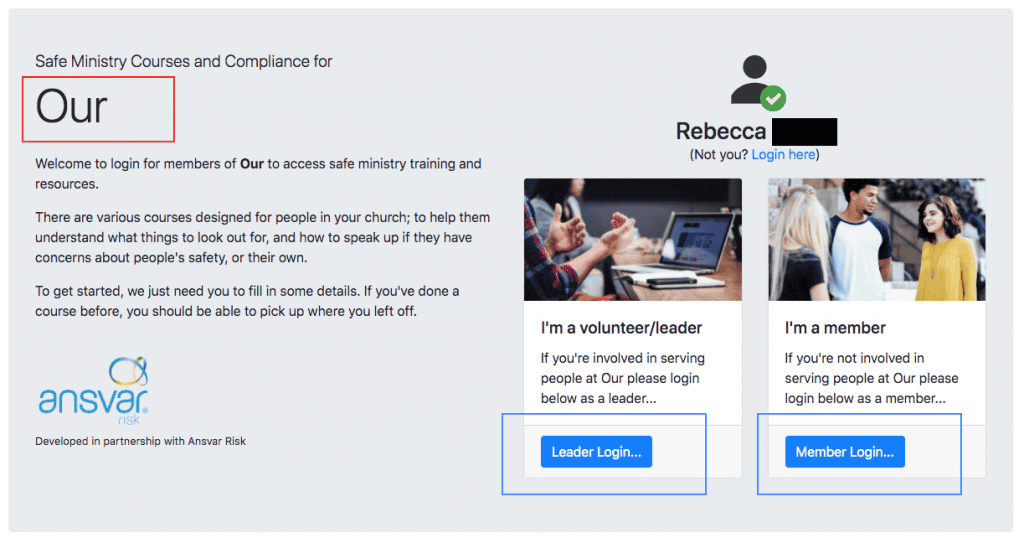 Select the login that is appropriate for your role, and a pop up box will appear (see below). Here you will confirm your details are correct and fill out any details that are missing. Please ensure all boxes are filled.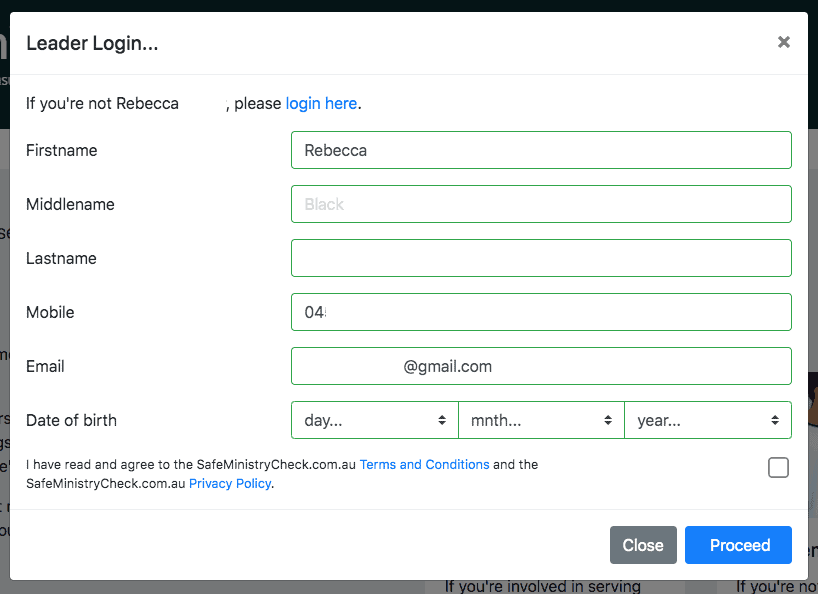 Once you proceed, your training account will load (see below). On the right is an information panel, summarising your information – personal details, screening details, character referees, and NSW Working with Children Check (or equivalent state-based check). Clicking the respective edit button for each category will allow you to complete that section.
On the left is your church's Safe Ministry Policy, as well as their Safe Ministry Contacts. It is important to read your church's Safe Ministry Policy, as this outlines the underlying principles that direct your church's approach to safeguarding vulnerable people.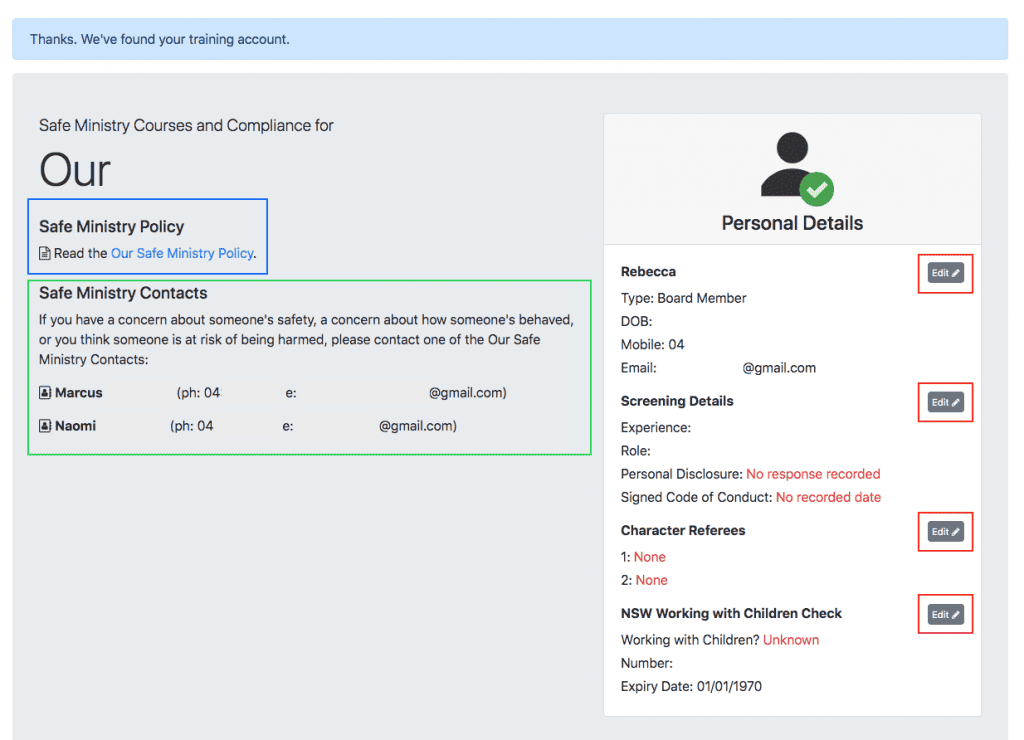 On this page you can scroll down to see what training your church requires you to complete for your ministry role. Some courses require you to complete a previous course before you can start, so it's important to complete them in order.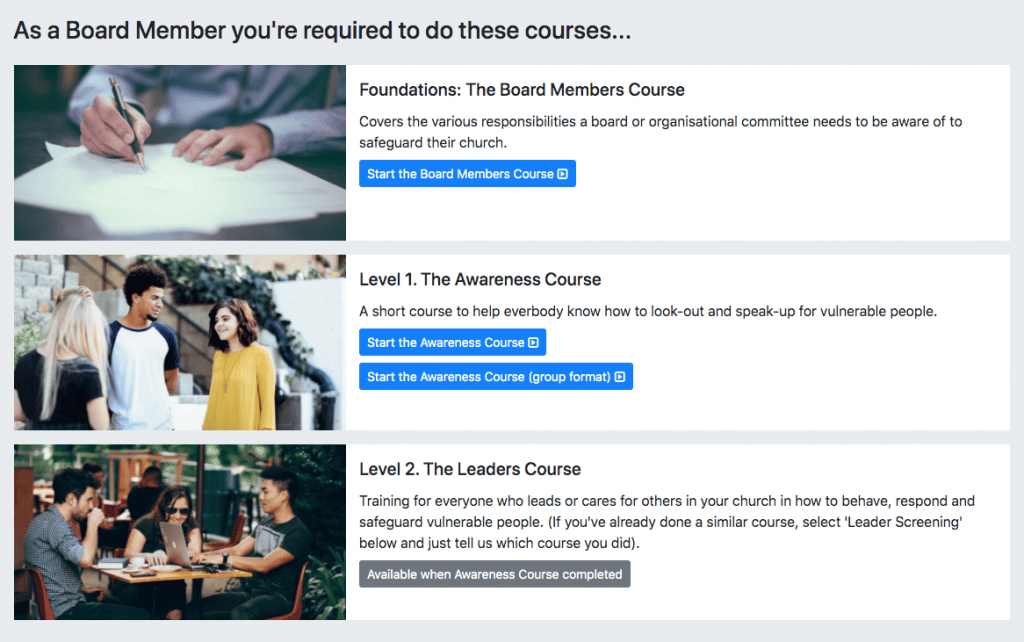 When you begin a course, it will take you through a series of videos and after each video you will be able to view and complete the questions. Each course takes between 15-30 minutes.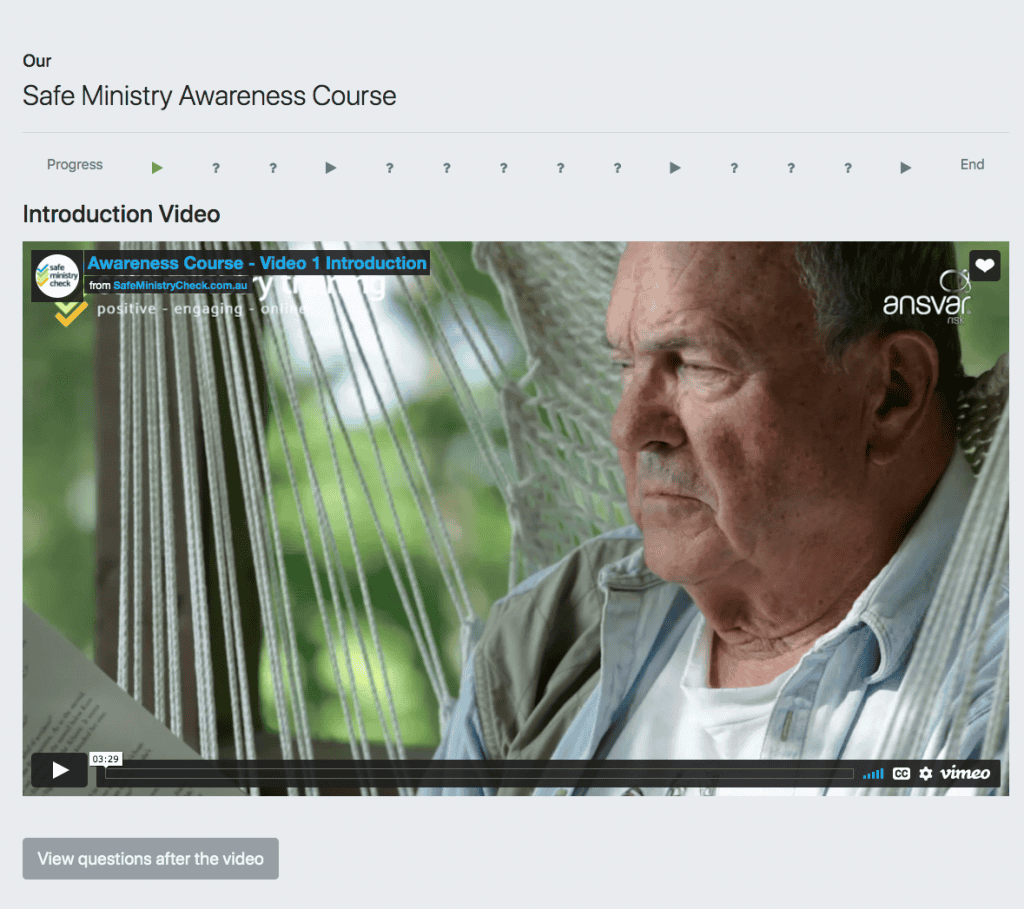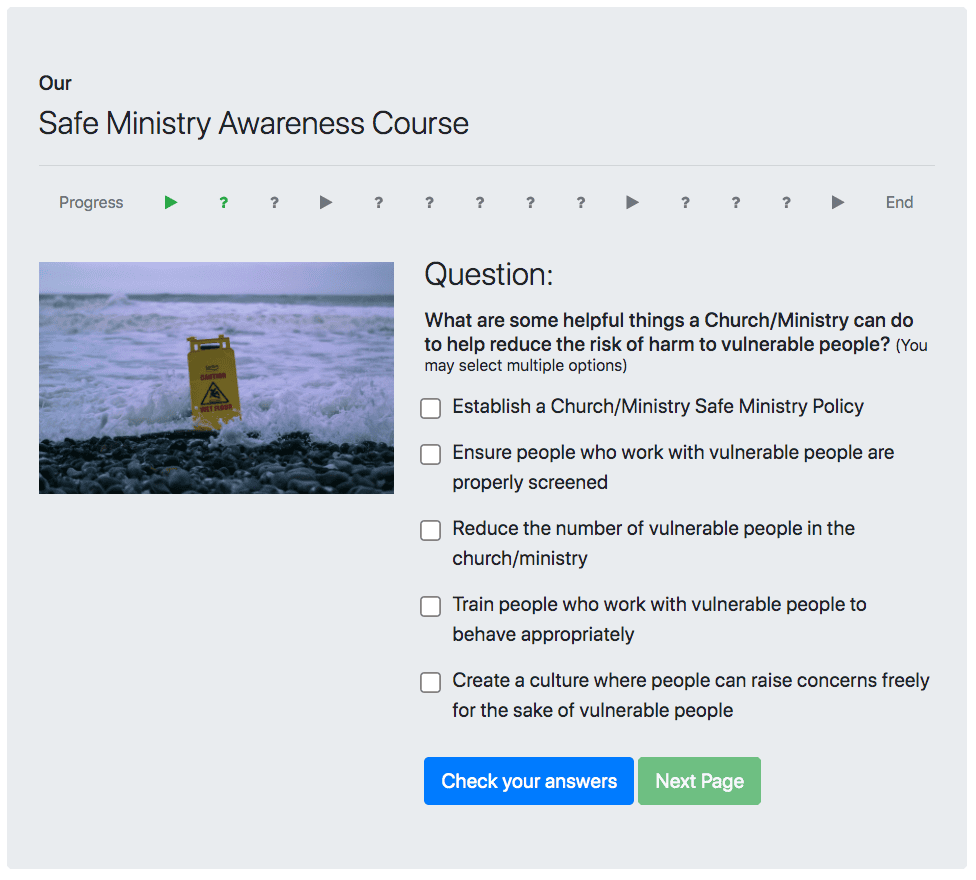 At the completion of your course you will have access to your certificate, you'll be reminded of your Safe Ministry Contacts, and have an opportunity to provide feedback on the course. We're always trying to improve our training, so we would love your feedback!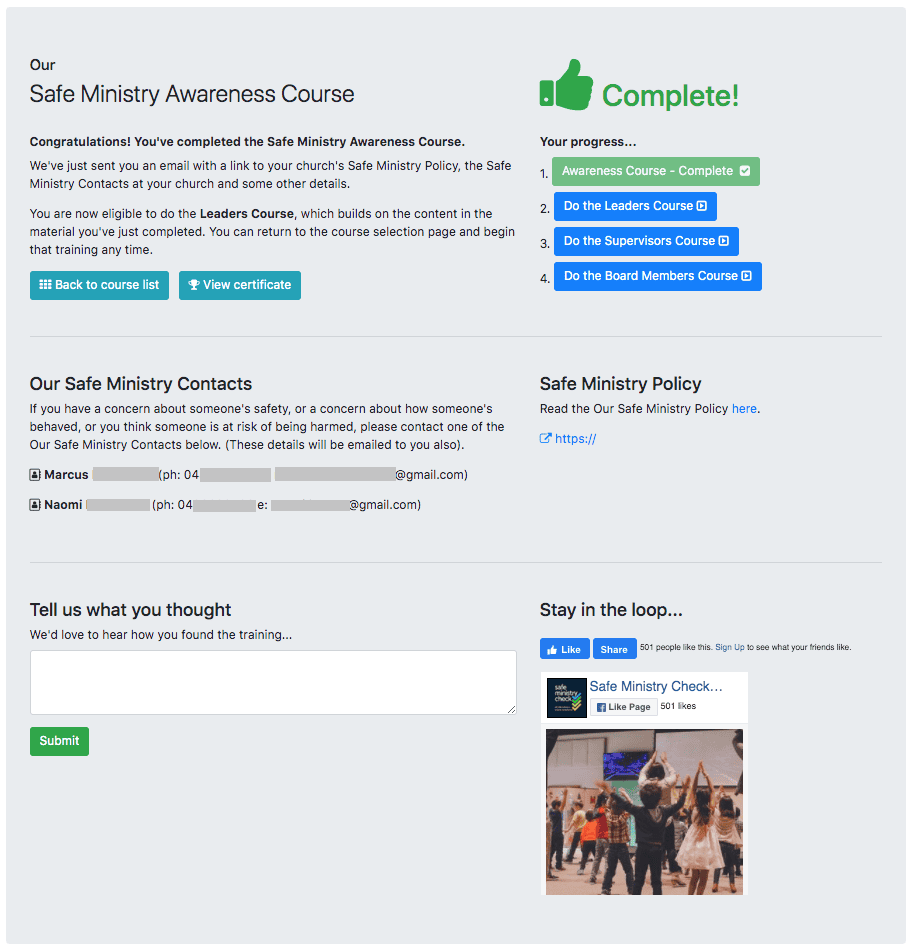 We hope you enjoy your training and want to say a huge THANK YOU for being a part of creating a safe culture in your church.