Welcome to the weekly check-in: your admin game-changer! As a compliance administrator, there's a lot to keep track of—training, referee responses, WWCC status (or your state-based equivalent)!
Thanks to our automated screening, you can manage your entire Safe Ministry Check account with a weekly check-in. It should take no more than an hour a week.
Review Your Weekly Snapshot Email
Each week you will receive a 'Weekly Snapshot' email. This email is a brief, up to date overview of your account. At a glance, it will give you a status for all trainees in their screening and training.
Here's an example from the email: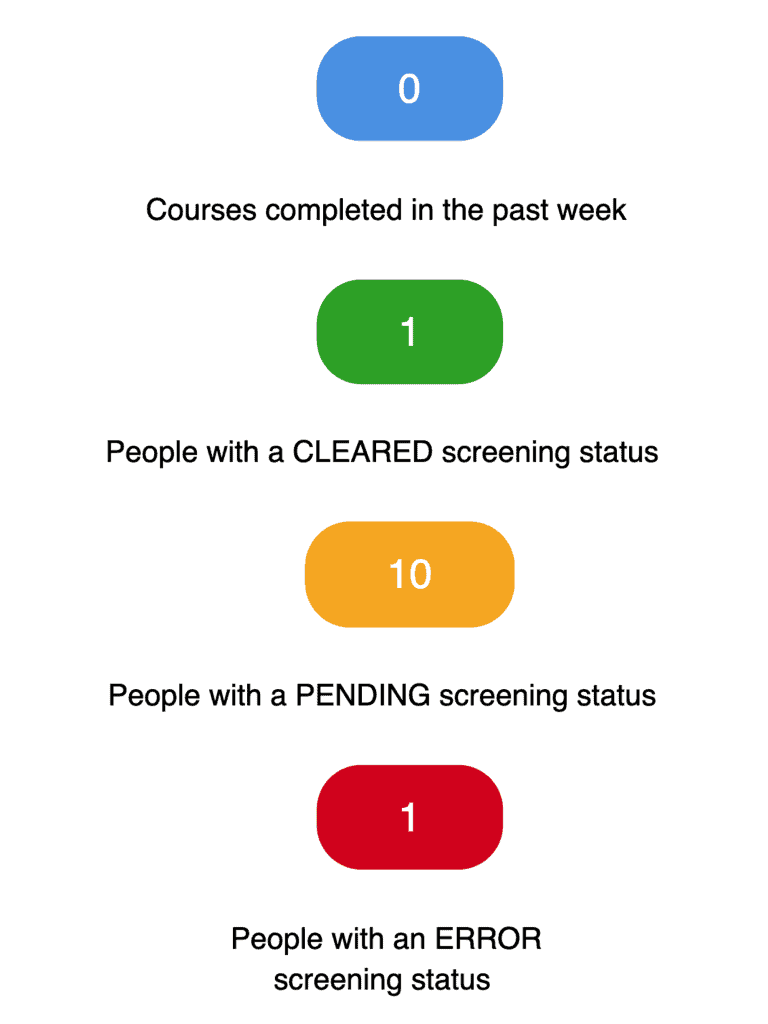 Error Status
In the example above, one trainee has encountered an error. This could mean that their WWCC was unable to be verified, a referee has raised a concern, or they have personally disclosed a concern. Errors are critical to prioritise, and you shouldaction them as soon as possible.

Pending Status
In the example above, 10 trainees have a pending status. These trainees may not have started their training, their WWCC may be awaiting verification, or they may be awaiting a referee's response.
You might choose to follow up a pending status, or it might be appropriate to leave it and wait. This will depend on the reason they're pending and how long they've been pending for (for example, if a trainee is taking a few weeks to complete their training, you may want to check in!)
Add and Invite New People
If you've had any new volunteers or staff members start in the week prior, you will need to add them to your database and invite them to start the training and screening process. There are two ways you can do this: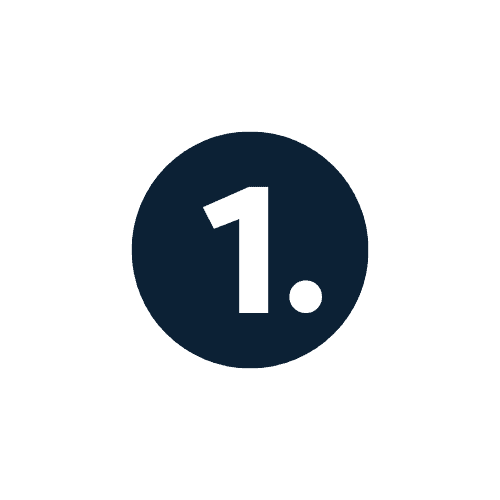 Select 'Add / Invite people to be trained' from the 'People' dropdown menu. At the top of this page, there is a training url for your church or ministry's trainee portal. This link prompts trainees to create their own profile and account.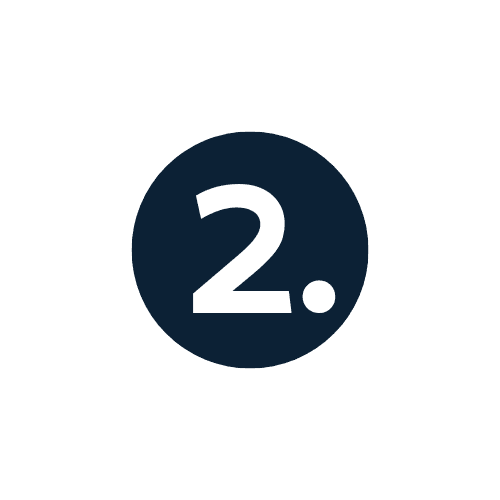 Alternatively, further down the page you can enter a trainee's details and send them a training invitation. The benefit of this option is you can set their trainee type for them, ensuring they complete the appropriate course.
You can read more about how to add and invite people to complete their training and screening at this blog post.
Update Current People in the System
If you're made aware of a change to a trainee's circumstances (for example, someone has assumed additional responsibility), you may need to update the 'trainee type' on their profile page and request further screening. Alternatively, if someone has stopped volunteering you can archive their profile.
Reaching Out for Support
If you require assistance with any of the steps above, we're here to help. Give us a call at 0431 484 721 or email us at support@safeministrycheck.com.au. We will get back to you as soon as possible to provide assistance!